Skip to Content
Athlete Training Assessments on the West Coast
Athlete Assessments on the West Coast
Athletic assessments are the first step and fundamental building block of all we do here at Kinetic Performance Institute. Athletes differ in size, skill, knowledge, mental toughness, and experience from little league up through high school and college. Putting an athlete through a development program without properly assessing these areas is a disservice to the athlete, their family, and our coaches. We use athlete assessments to identify these critical attributes to create the proper developmental program for optimal health and benefit.
Purchase Advanced Assessment – Current Athlete
Purchase Advanced Assessment – New Athlete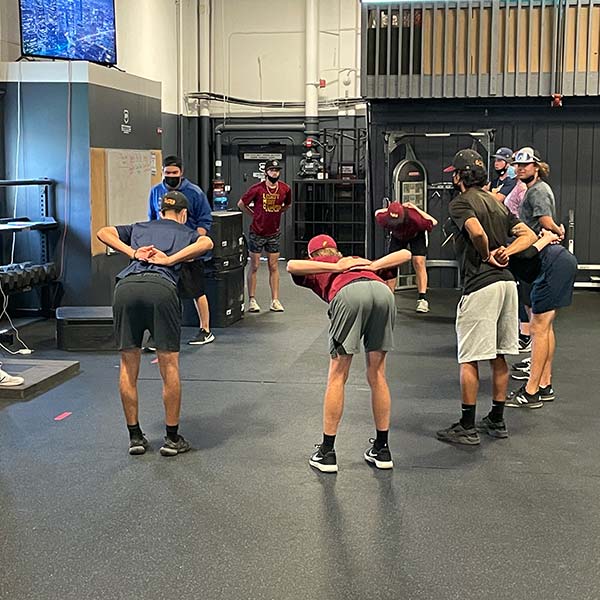 Eighth Grade and Younger
For any player in eighth grade or below, we offer a free 30-minute consultation. These consults give our coaches the insight they need to learn more about the player's experience and interest in the game while measuring skill. We can help players with transitions from little league to Babe Ruth and small fields to larger diamonds. Making jumps from one stage of the game to the next can be emotionally and physically challenging. Our coaches take the time to help parents and players understand what to expect as they enter into new levels.
Physical Assessment – High School and Older – $99
Players in high school, college, and above go through a series of mental, physical, and performance assessments to help determine where they are as players and what type of program will help prepare them to compete at the next level. Assessments include:
Mental assessment – We discuss personal background information, injury history, and goal setting.
Physical assessment – This is a joint-by-joint overview that looks at movement, control, and range of motion.
Performance assessment – We use our state-of-the-art technology and training tools to measure an athlete's ability.
Advanced Assessment – High School and Older – $399
The Advanced Assessment is an extremely in-depth look at an athlete's physical orientation . This package includes everything the basic player assessment includes, plus:
Joint-by-joint review with analysis from the KPI Trainer
Force Plate measurement and analysis
Pitchers – Mechanics video and report, Trackman Pitch Design Review, and Arm Care Screening
Hitters – Blast Sensor readings, and Hittrax batted ball profile
Get a Detailed Look at Your Game With an Assessment Today
Start your journey toward developing into a better player with an assessment at Kinetic Performance Institute. We offer various assessments that correspond to each age and level of play to ensure we create everything a new client needs to be successful here.
Developing Tomorrow's Stars of the Game Today