Skip to Content
Morgan Hill CA's Premier Softball Development Program
Softball Development Program on the West Coast
Kinetic Performance Institute trains young athletes in our customized softball development program on the West Coast and in the Bay area. We're committed to facilitating athletic development through state-of-the-art training programs and customized development programs. Whether you're trying out for the softball team or taking your game to the next level, our experienced coaches and trainers are here for you. We believe in holistic athletic development to train players for optimal performance levels. Contact us today to take an athlete assessment to literally and figuratively get the ball rolling towards success.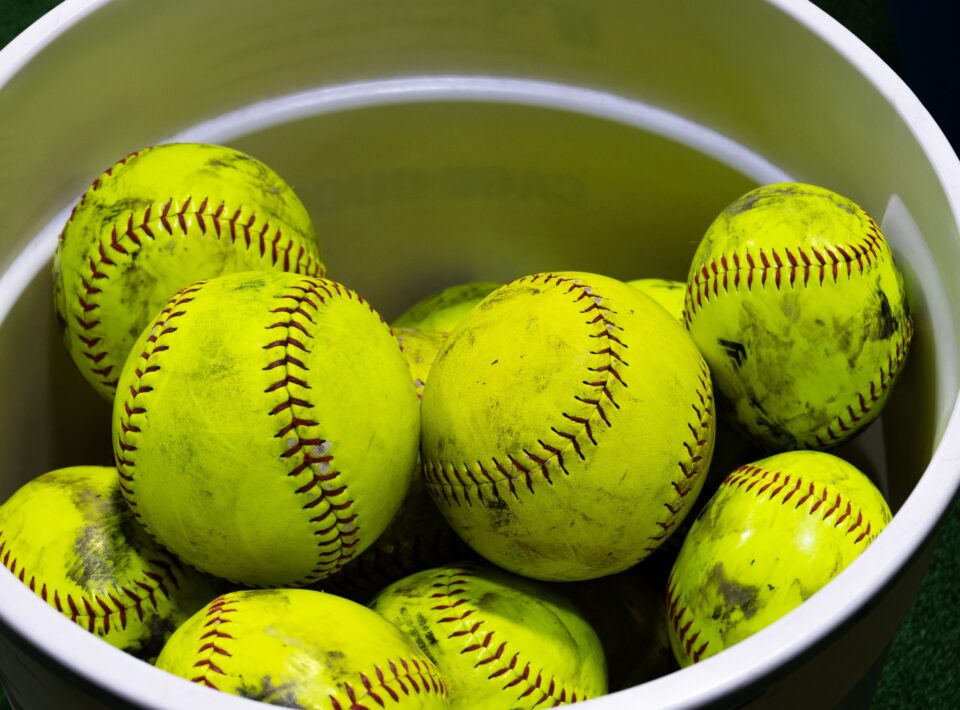 Benefits of the Softball Development Program
The softball development program is about much more than training and development. We're passionate about helping young softball athletes learn lifelong lessons and athletic principles. The most significant benefits of our softball development program include:
A focus on softball fundamentals and conditioning to ensure a positive mental mindset
Ability to gain the knowledge and training to reach a player's fullest potential
Lifelong relationships between players and coaching staff
Advice about recruiting to play at a higher level
A committed focus on prioritizing arm care for softball players
Customized programs tailored for each athlete
Improved health through sports and nutrition training
Softball Development Program Goals
Kinetic Performance Institute uses a combination of scientific training and athletic performance in our specific development regions, including:
Hitting – Our KPI hitting program is truly unique in the training world. We built our hitting system around a checks and balances system. All KPI hitters wear and are continually assessed with Blast Baseball Bat Sensors and are programmed into hitting groups according to their measured swing deficiencies. We use Hittrax and Trackman to track batted softball metrics and constantly validate and adjust the hitting programming.
Strength – The KPI strength program focuses on strength and movement as the base of health and athletic development. We combine an individual joint-by-joint assessment with a measurement of the Central Nervous System by Hawkin Dynamics force plates to build each athlete's in-depth strength and movement system.
College Commits – We're devoted to providing young softball athletes with the needed tools to reach their level of greatness. Multiple Division I commits train every day at KPI along with athletes that will populate every level of college athletics. The modern-day recruiting landscape values KPI's metrics and approach.
Arm Care – The repetitive nature of hitting and pitching in softball is not a natural movement for the arm, shoulder, and associated muscles and tendons. We provide optimal arm care for young softball players to help prepare their bodies for this type of movement and stress. Our arm care training helps lower the risk of throwing injuries.
Premier Sports Softball Individualized Training
We set ourselves apart by providing individualized training programs that focus on each athlete's unique needs. We understand each athlete has specific goals and needs that help improve their strength, mind, and skills. We use state-of-the-art technology for advanced analysis and testing to help athletes reach their full potential. KPI coaches know that not every softball player hits or stands the same way. Each player is given individualized training to provide them with the tools and techniques for success.
Contact KPI for an Athlete Assessment Today
Our coaches are ready to help softball players exceed their goals on the field. KPI's experienced coaches and trainers offer the care and training young athletes need to excel in their sport. We provide an athlete assessment to determine each player's abilities and training needs. When you train with KPI, you train with family. We invite you to check out our Assessments page or contact us today!
Developing Tomorrow's Stars of the Game Today