Skip to Content
Individualized Baseball Training Program on the West Coast
Are You Where You Want To Be?  Development Starts Now.
Kinetic Performance Institute on the West Coast provides a customized youth baseball training program. Our Trained and experienced training staff take a data-driven approach to improve your physical and mental skills on the field. We have helped dozens of players elevate their abilities with a state-of-the-art training facility and provided them with a pathway to college-level baseball. Our success has made us the premier performance center for prospective college baseball athletes in the area. If you have a love and passion for the sport, our team can help you become the best version of yourself physically and mentally. Contact us today to schedule your assessment and learn more about our training program.
Baseball Training Program for Every Aspect of the Game
Our Morgan Hill, Ca based institute is introducing our baseball program in San Jose and the surrounding areas of Northern California. Our team takes a holistic approach to training. We evaluate numerous data points to ensure you get a customized experience that best helps improve your skills, stamina, recovery, and nutrition. By utilizing innovative sports technology, we can maximize your performance on the field. Our training program covers the following: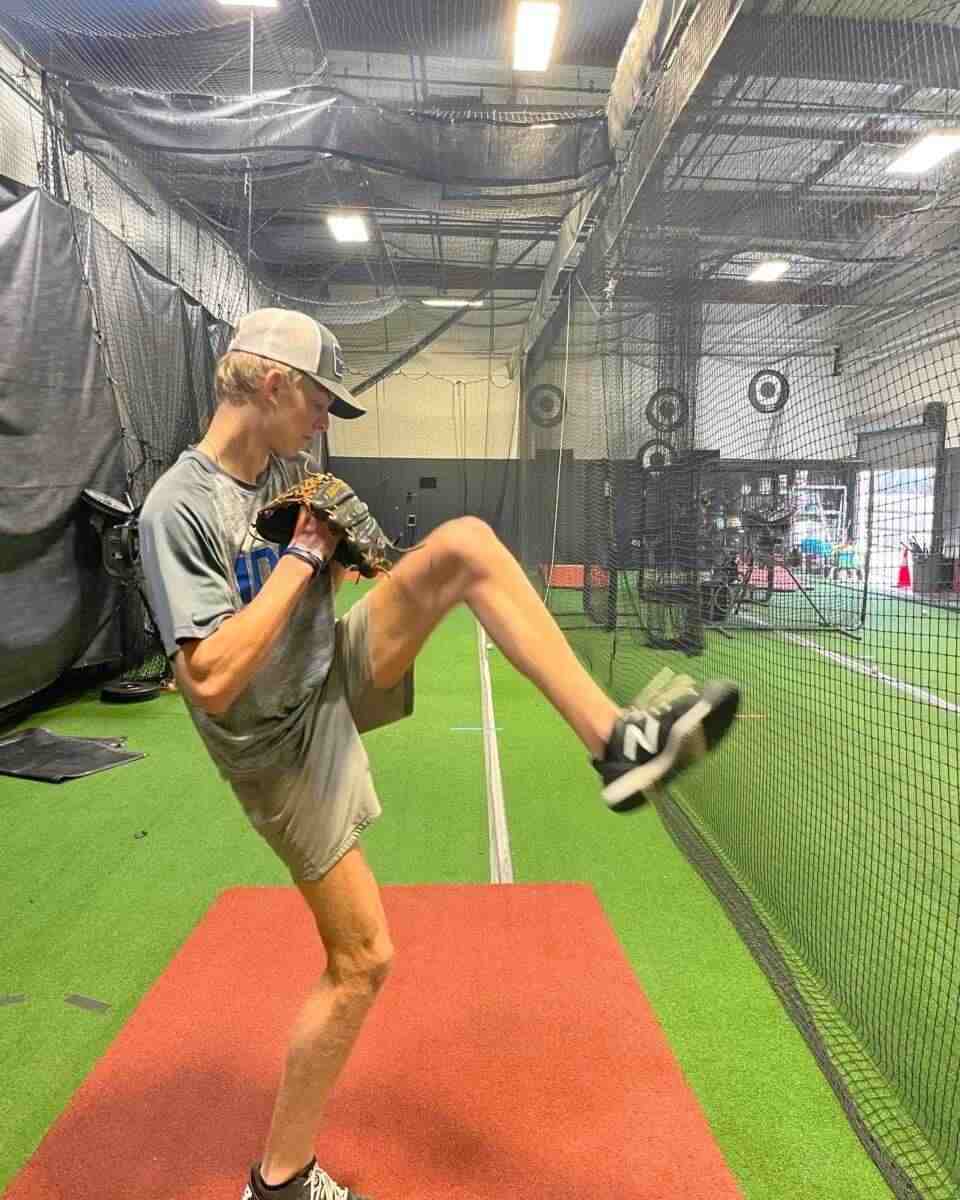 Hitting – We offer one of the most unique hitting programs in the training industry. Each of our hitters is equipped with a Blast Baseball Bat Sensor. These revolutionary sensors record critical metrics of your swing deficiencies. With a better understanding of your swing, we can make adjustments to improve it. We also use Hittrax and Trackman to track batted ball metrics. We constantly validate and adjust the hitting program to challenge our players and maximize their swing accuracy and power.
Pitching – We've established ourselves as one of the premier facilities for pitching development in Northern California throughout the years. Our pitchers are given a custom baseball throwing program that analyzes key performance metrics, including velocity, ball movement, and more. We use Trackman and Rapsodo to measure, set programming, and constantly adjust goals for each pitcher.
Strength – Building a player's strength is critical for improving stamina and resisting injury throughout the year. Many injuries can be attributed to a lack of pre-season training. Our individualized baseball strength training program is the foundation of Kinetic Performance Institute. We combine an individual joint-by-joint assessment with a measurement of the Central Nervous System by Hawkin Dynamics force plates to build an in-depth strength and movement system for each athlete.
Arm Care – Our baseball arm strength program is designed to provide players with the necessary skills and training to avoid injury by creating a routine that builds strength slowly and deliberately through repetition and volume. We focus on static stretching, release work, activation work, and recovery to avoid injuries.
Baseball Training Program for College Commits
As one of the leading training institutions in the area, we're committed to evaluating and providing training for college commits, including those entering Division I. The modern-day recruiting process values the metrics and approach that Kinetic Performance Institute embodies. Each program is completely customized to better improve your skills. With our state-of-the-art training equipment and approach, we're able to provide college commits athletes the tools they need to reach their own level of greatness.
Choose Our Baseball Training Program
Our baseball training program provides players with the skills they need to succeed at the sport they are passionate about. Regardless of your skill level or age, we can create a customized program that bolsters your strengths and improves deficiencies in your skills. Our holistic approach ensures you're not only seeing better results on the field, but you'll also experience a healthier lifestyle off the field as well. Learn more about the benefits of our training program.
Improved Game Knowledge
Tailored Training Programs
Recruitment Advice and Guidance
Better Conditioning
Training Program From the Premier Leader
Players from all levels come to Kinetic Performance Institute for our baseball training program. With the most innovative training equipment available to athletes, we can create a routine that is right for you. We can ensure you're prepared to improve on the field By including strength, development, and nutrition in our training schedule. Our data-driven approach gives us unique insight into your performance, and we can adjust it as necessary to improve your skills. If you're prepared to take the next step and help your youth-athlete excel at the sport they love, contact us today to schedule an assessment.
Developing Tomorrow's Stars of the Game Today