Skip to Content
Kinetic Performance Institute's Youth Development Program
Youth Development Program on the West Coast
Kinetic Performance Institute in Morgan Hill, CA offers our youth development program to young athletes looking to grow their skills and strength. Our coaching staff focuses on movement and development to introduce younger players to the fundamentals of skill and strength. We're committed to long-term, healthy athletic development for all ages of players. Through our training programs, nutrition and arm care programs, and player assessments, athletes receive the training they need to perform their best on the field. Beyond baseball and softball, we can help any athlete with our youth development programs. From volleyball and gymnastics to golf and rugby, any athlete can use our custom-tailored training program for optimal performance on the field. Contact us to learn more about our youth development programs.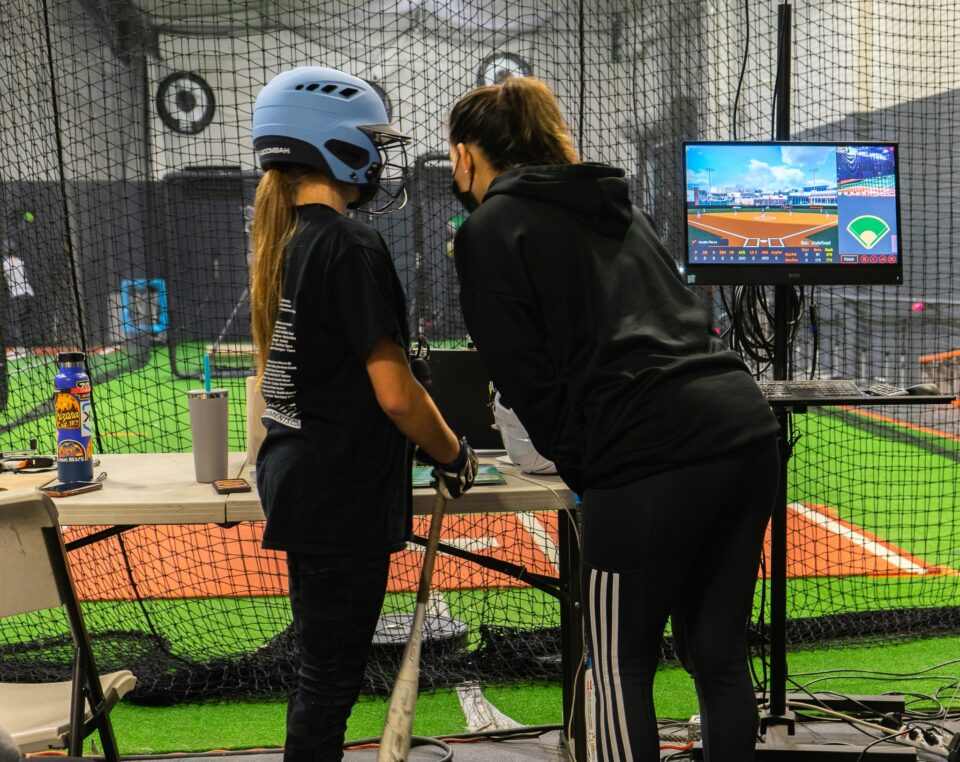 Benefits of Youth Development Programs
Our youth development programs offer many benefits, including:
Lifelong relationships developed between players and our coaching staff
Program driven by science helps players reinforce their abilities to attain to excel as players
Recruiting advisement for playing at a higher level
Prioritizing arm care for youth pitchers helps lower the risk of arm and shoulder injuries
Customized programs focus on specific needs for each athlete
Improving health through youth sports
Customized Training Programs for Young Athletes
Our baseball and softball youth development programs focus on learning:
Hitting –The Kinetic Performance Institute coaches are committed to helping young athletes learn to hit correctly. We prioritize bat speed, attack angle, and hitting the ball as hard and far as possible. All KPI hitters wear and are continually assessed with Blast Baseball Bat Sensors, and we use Hittrax and Trackman to track batted ball metrics. Our training team constantly validates and adjusts the hitting programming.
Pitching –Our pitching staff has created a unique system of youth pitching development that teaches the skills that high-level pitchers will need and how to implement arm care protocols. We use our radar-based technologies to provide feedback and to monitor the progress of all the youth pitchers.
Strength –Every time an athlete walks into our facility, they'll work on strength and movement. We use a combination of strength, agility, speed, and core workouts to increase athleticism. Our coaches focus on strength training to prepare the athletes for an individualized approach as they advance through the KPI system.
Arm Care– Young athletes must prioritize arm care when pitching because throwing a baseball, and the repetitive overhand motion it requires is not a natural movement for the arm, shoulder, and associated muscles and tendons. We take steps to help athletes incorporate routines that will help prepare their bodies for the stress of throwing a baseball repeatedly. Arm care for young baseball players helps minimize specific injuries that keep them off the field. 
Providing Innovative Technology and Experienced Coaching
Our customized baseball and softball youth development programs are based on world-class technology. Whether an athlete is trying out for the team for the first time or training to play at the next level, our technology and training are top-notch. Our experienced coaching staff is devoted to using technical data to develop young athletes further. We don't just teach athletes form and mechanics, but we also make customized improvements to help them in their position and on the field specifically.
Schedule an Athlete Assessment Today
Every athlete receives an individual assessment to determine their skill level and begin forming their individual training program. We offer free 30-minute consultations for all eighth-grade and below athletes. Our youth development program combines nutritional education, strength training, and arm care to improve and strengthen a player's development. View our Assessments page or contact us today to learn more.
Developing Tomorrow's Stars of the Game Today