Skip to Content
Premier Athlete Training Facility on the West Coast
Where Dreams Become Reality
The approach at Kinetic Performance Institute is simple – we facilitate complete athletic development by providing the best value to ensure individual success. Our team accomplishes this because we believe in holistic athletic development that improves player performance on the field while building traits that help them become quality young men and women off the field.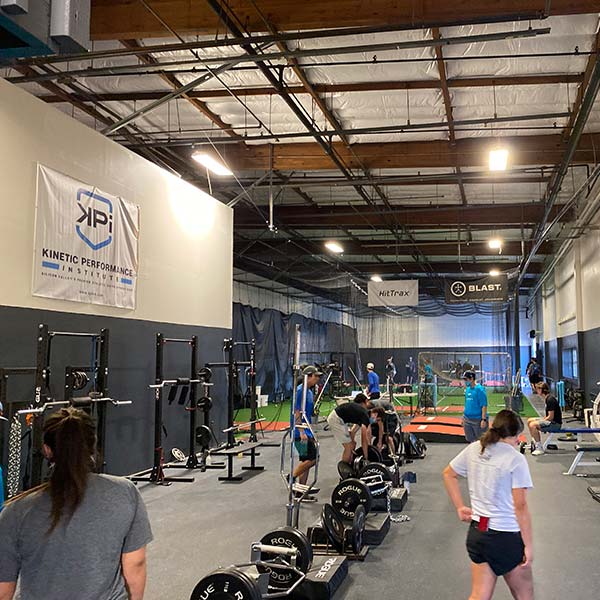 Individualized Training for Better Athletic Development
The difference young athletes discover at our performance center is the benefit of individualized training programs for each baseball and softball player that walks through our front door. By taking the unique approach of focusing on individual growth and development, we provide each player with the tools they need to improve their mind, strength, and skill set. Our programs are designed and driven by data using state-of-the-art technology for advanced analysis and testing, enabling athletes to reach their full potential.
 The Kinetic Performance Institute Mission
Our mission here at Kinetic Performance Institute is a commitment to providing a positive influence on today's young athletes. KPI's dynamic player development programs are designed to equip each individual athlete with a solid foundation of principles so that they are prepared for long-term success on and off the field. We strive to deliver the highest level of individualized training centered on the unique needs of every athlete, and by developing players' skills, work ethic, and confidence, we are able to ensure they can reach their fullest potential. Our experienced staff of coaches and conditioning specialists combined with modern equipment in our state-of-the-art facility will provide young athletes with the necessary tools and techniques they need to raise their level of play and achieve their goals.
Our History
The Kinetic Performance Institute was opened in 2020 by co-founders Erik Wagle and Dan Cabuling, both bringing unique athletic backgrounds and personal experiences in the game of baseball to our facility. KPI's competitive and player-oriented environment was created with the aim of providing a more in-depth, effective, and enjoyable way to develop athletic skills compared to traditional individual lessons. As Silicon Valley's premier athletic development hub, we provide extensive training programs and player assessments all year-round that are designed to inspire and improve players' abilities so that they're prepared for the next level. Get in touch with us today to learn more about our state-of-the-art facility and development systems.
The Ultimate Athlete Training Center in Northern CA
Experienced coaches, technologically advanced digital assessment equipment, and personalized training programs – it's all right here at Kinetic Performance Institute in Morgan Hill, CA. Athletes will find everything they need at our facility led by athletic trainers they will develop meaningful lifelong relationships with. Additionally, we are a complete therapeutic and wellness service facility ensuring that all members receive the care and healing they need to recover from any strain or injury successfully. Contact us to learn more today.
Developing Tomorrow's Stars of the Game Today