Skip to Content
Customized Travel Ball Training in Morgan Hill, CA
We Train Travel Ball Players for the Next Level
Kinetic Performance Institute works with over 20 travel ball organizations and trains players across the travel ball spectrum. Travel ball is an excellent way to take a player's love of sports to the next level. If your young player is ready for more competition and to boost their baseball or softball game, we're here for you. Kinetic Performance Institute customizes the athletic development of players. We help young players perform their best on the field through personalized training programs. If they're ready to join a travel team, we're here to help. Kinetic Performance Institute partners with several travel ball programs in Morgan Hill, CA, and the Bay Area. We provide assessments, on-field training, and we can assist with scheduling, tournaments, and different areas of coaching. Contact us to learn more about our travel ball partnership programs.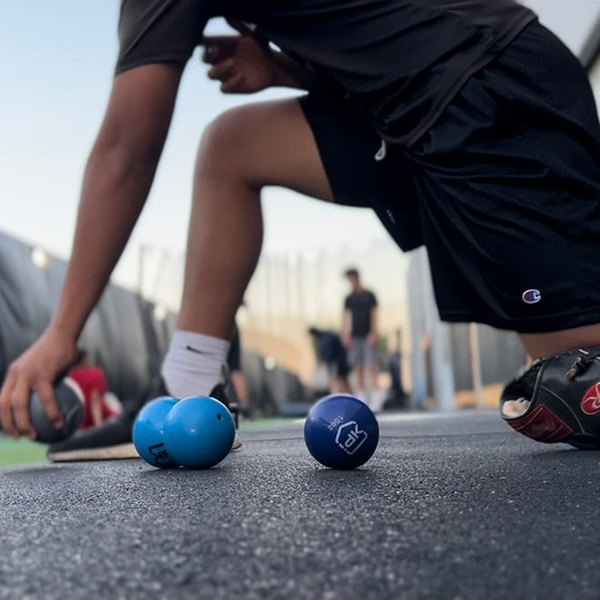 What Is Travel Baseball?
Travel baseball teams participate in games and tournaments throughout the country. Perfect Game, USSSA, AAU, or Triple Crown Sports often organize the tournaments. Anyone can start a travel baseball team. High-level travel baseball programs are known for attracting top talent and transforming recruits into elite baseball players.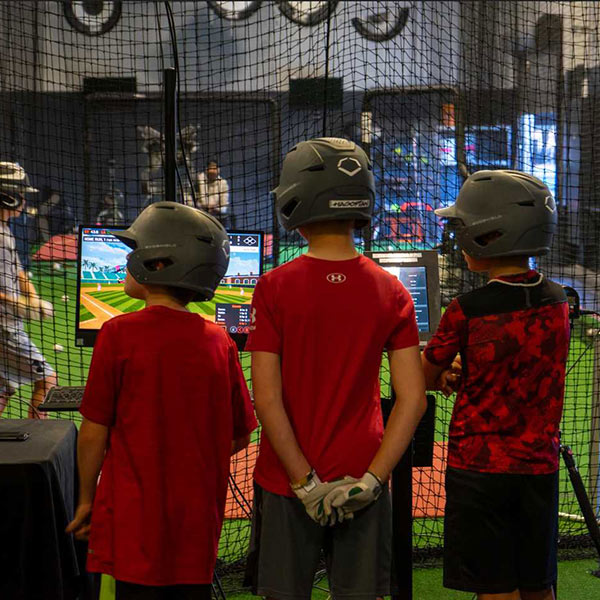 Who Is Qualified to Play Travel Ball?
Travel ball players must be registered in a local Little League program on a regular season team. The main goal of the travel ball program is to offer additional playing opportunities for interested softball and baseball players. District staff is encouraged to work with the baseball and softball leagues in the district to help establish player pools and find ways for interested players to get to participate in a Little League District Travel program.
Travel Baseball Competition Structure
Almost all travel ball games are played on the weekends during a tournament. A tournament can be held anywhere, mostly at easily-accessible travel hubs. Most travel ball tournaments start with pool play, so they should expect to play from three to eight games.
How to Join a Travel Baseball Team
There are multiple available resources for joining a travel baseball team. Word-of-mouth is the most valuable way to find a team for your softball or baseball player. It's essential to find the right club for each player. You can find a list of active teams on many organizations' websites. You can also check Travel Ball Rankings to check out some of the best teams.
Tournament Eligibility
Each travel team can join tournaments on a case-by-case basis. You can join as many tournaments as possible as a team. It's essential to check the skill level, age level, and cost of each tournament. Many organizations offer invite-only regional and national championships. Beginning at age 14, some travel teams start participating in college exposure tournaments to participate in front of college scouts.
Things to Look Out for in a Travel Baseball Team
Finding the perfect team for your player is one of the most important parts of joining a travel team. The most significant things to consider when deciding to join a travel baseball team include the following:
Coaching – The coaching staff keeps the game fun, manages the players, and focuses on development. It's important to know their coaching style and how the player fits into it.
Cost – Travel baseball costs can weigh heavily on a family. The typical cost of joining a travel baseball team is between $500 and $2,500 per year.
Location – Finding a close team in California, Texas, or Florida is typically easy. It's a big decision to determine if you want to drive hundreds of miles every weekend to play baseball or if you want to join a closer team that isn't as good to play closer to home.
Institute's Mission – The team's mission is one of the most important parts of the team. It's important to know if a team's mission is all about college exposure, having fun, or learning more about the game.
Organization – Every organization has a reputation. It's essential to know if the team you want to join is known for being disrespectful or teaching the right skills.
Playing Time – A player should know what to expect when it comes to playing time. It's important to know how many players are on the team vying for the same position to know if your player will sit on the bench or get the opportunity to have more playing time.
Skill Level – You should be realistic about your player's skill level. If they are there to have fun and not worry about being the best, choose a travel team that is more low-key.
Training Time – Players will spend a significant amount of time training and then performing on weekends. It can be a sacrifice, so it's important to know if your player's schedule fits the training schedule of the team.
Travel Baseball vs. Little League
Little League and travel baseball are excellent and competitive ways to enjoy and grow in baseball. Little League typically runs from spring through early summer. They usually play about 10 to 20 games per season, and most teams have parents as coaches. Since Little League is a local program, most players don't need to travel for games. If your young player is serious about playing baseball at a higher level, they typically start looking into travel baseball programs at the age of 11 or 12.
Contact Us for a Guide to Travel to Baseball
Kinetic Performance Institute provides world-class customized baseball and softball youth development programs. We use everything from baseball pitching machines to specialized arm care to train young athletes to excel in sports. We are here to answer your questions about travel baseball and help you find a team you love. Contact us today to learn more about becoming a partner with us or for more information on travel ball.
Developing Tomorrow's Stars of the Game Today