Skip to Content
A Shifting Landscape: Why It Makes Sense For Elite Training Facilities to Lead the Charge on Recruiting
The end game for almost all high-level high school baseball players is to get recruited and to play in college, for some at the Division I level. The process of getting to the collegiate level has changed periodically through the years, but that process has undergone a dramatic transformation in the last 2 years with the introduction of a tech/data-based approach at the younger ages and the Covid shutdowns forever changed how colleges are recruiting. When seismic shifts like this happen, many like to stick their heads in the sand and complain while the world around them changes, but there is no doubt that the recruiting landscape has changed forever and there is a novel approach to player evaluation taking place. Because of this large shift towards data, metrics, and objectivity, elite training facilities can provide the most valuable information and insight into prospective athletes for colleges.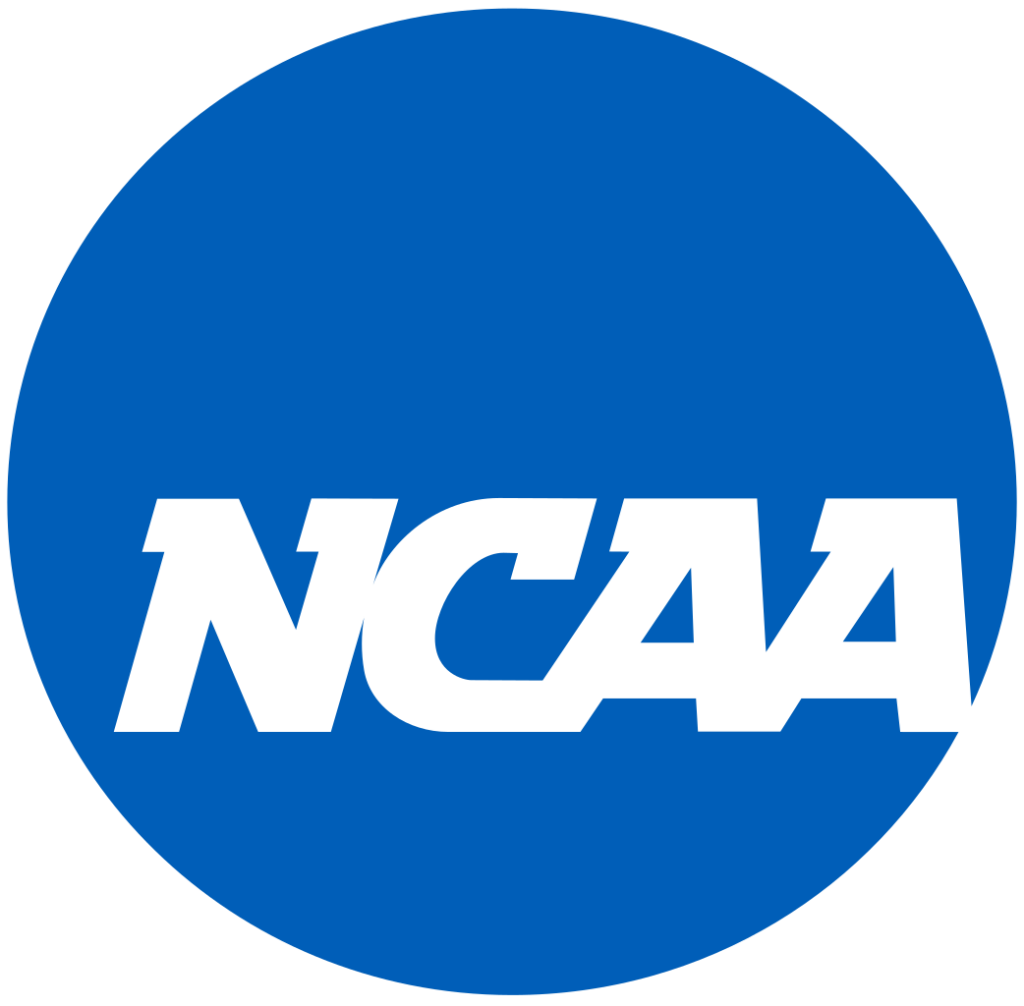 How Covid Changed Recruiting
Covid has changed the world forever, and that effect has definitely trickled down to college recruiting. Before Covid took place there was a gradual shift taking place towards data and metrics becoming a larger part of the recruiting process. The advent of technology driving evaluation and development has been taking place at the highest levels of the game for years, and that trickle down effect to the lower levels has been taking place for the last 5 years or so. Covid was a lightening bolt to that process, greatly accelerating the adoption of tech and data into evaluations by college recruiters. Just like many other social dynamics, this was forced onto them by the long Covid shutdowns and the NCAA grounding recruiting for over a year. College Recruiters still wanted to work and recruit during the long shutdown, and they had to rely on data and metrics to evaluate players. The players that could draw the most data and metrics were the ones that trained at elite facilities, and those were the ones that were able to separate themselves by other recruits that were just sending in cell phone videos. This large, social shift in recruiting is definitely here to stay, as college recruiters have seen the value to unbiased, objective data and are now relying on the numbers more and more in their recruiting process.
What is the Technology Being Valued by Recruiters?
As more and more colleges integrate technology into their day to day development, they are able to apply this approach to their recruiting because they understand the language the tech provides. Rapsodo Pitching units have become a regular mainstay in college bullpens and more and more college coaches are becoming fluent in the metrics they provide. Training facilities that not only use Rapsodo, but can speak the language of the metrics, are able to connect and provide information on a different level, over a normal subjective evaluation by a travel ball or high school coach. Because the tech/date approach is becoming more and more common at the collegiate level, they are able to use the metrics of potential recruits as a filter… does the prospect pass their baseline metrics for pitchers? Does the movement patterns fit what they need for their staff? Do they have an outlier trait that can be built around? Those are the questions recruiters can easily answer when provided the right data.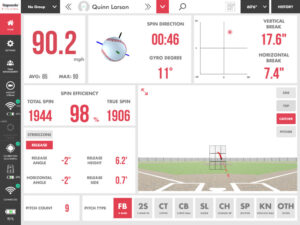 On the hitting side, Blast Baseball bat sensors and the Hittrax simulation unit are the standards in hitting technology and many colleges employ them to drive their hitting development. Both pieces of tech are able to collect incredible amounts of data and easily produce reports that are incredibly valuable to college recruiters. The Blast reports can easily let a college recruiter know if a potential recruit has the requisite Bat Speed and Attack Angle necessary to compete at their level, as both of those metrics have extremely strong correlations with offensive performance at the collegiate and professional levels. For Hittrax, the unit can provide amazing and robust reports that display every batted ball metric available. This valuable insight can let a college recruiter determine if that player is a good fit for their program's style and need within their current roster. It is extremely difficult for college recruiters to evaluate position players in the game environment. They might go to a game and the player was off an at bat or two, or the player got walked 2 times and didn't receive any work on defense. Hittrax can provide insight over thousands of swings that college recruiters find extremely valuable for evaluation.
Providing Un-Biased Information
A huge advantage the training facility has over club ball or high school coaches is two-fold. First, an elite training facility provides objective information to college recruiters. There is no opinion in the numbers, which leads to the second advantage a training facility has, providing an unbiased source of information. In the recruiting world, trust is everything and it is extremely hard to find. Almost every club/travel and high school coach has bias towards players for a couple of integral reasons. One, they want the player to get placed at the best colleges, so there is always a tendency to oversell and overvalue their skillset, with the best of intentions by the coach. The second reason is that every player that is placed at the college level in a program is very strong advertisement for that program. Travel/club programs advertise their commitments and alumni, so overselling by a travel/club coach is commonplace. They need to place their players at the best schools so they can continue to exist as a business.
Training facilities do not need to abide by those social dynamics. A training facility's goal is simple, to increase an athlete's performance. This is true whether that athlete is a big-time Division I prospect, or a freshman that is just trying to make their high school team. The facility does not need to distinguish between those two because both player's progression fit into their business model of athlete development. They do not need to oversell or pump up their alumni list, they just need to make sure every athlete is progressing and is healthy. This clarity of mission is exactly why training facilities should lead the charge on recruiting and why colleges are starting to move that direction. The training facility provides a unique and accurate perspective on an athlete.
How KPI Is Doing It
Much like most things we do at KPI, we are blazing a trail for the training facility leading the recruiting process for athletes. During Covid, we created and used amazing data templates that we sent out to colleges during the Covid shutdown. One Recruiting Coordinator at a major Power 5 school called the template, "the best piece of recruiting material I have seen in 18 years of coaching." We are also using our extensive network of contacts to let colleges know their recruits are training with us and providing valuable data and metrics when they are requested. This steady approach has served us very well, as many Division I schools are now calling us to see who is training at our place and asking us if we have anyone they should be recruiting. We are able to easily refer and provide data for any athlete in our Development Program. College coaches are paid to win, and if they don't, they are fired. This creates a constant sense of urgency to compete and be ahead of the game. The next phase of the recruiting game is here… Are You Ready? #kpicrew
Developing Tomorrow's Stars of the Game Today